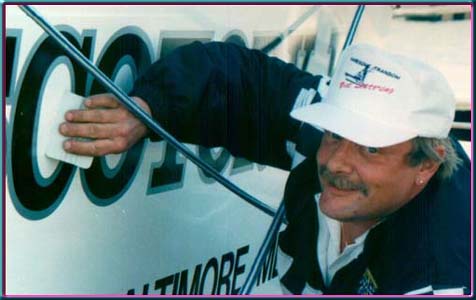 Boat Lettering Made Easy
by
Day One Graphics
Your boat's name comes in vinyl, pre-spaced and arranged in the custom design you ordered. You just squeegee the name right onto the boat. It's easy! And the bright, durable vinyl letters will last and last. Easy to follow instructions and squeegee are included.
Don't count letters! Our boat names are sold by the height of the lettering, not the length or number of words or letters in your name.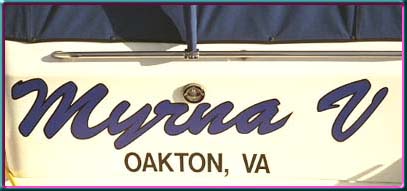 Let us make custom boat lettering for your boat! It's easy. Just select a type style, choose your colors, decide on any special effects, or graphics and follow the instructions on our order form.
Handsome Transome was established in 1977. Our lettering is made from adhesive backed, 5-7 year exterior marine grade vinyl. It is easy to apply with the provided squeegee, or we offer installation in our geographic area. We also offer illustration, graphic and computer design services.






Handsome Transom Boat Lettering
TA/Day One Graphics
Captain Dave A. Yarnell,
PO Box 357
Occoquan, VA 22125
703-407-7777

Email CaptDay@BoatLettering.com